There could be many reasons you need to check the version of Dynamics 365 Finance and Operations, but the most common is to determine when and if a feature, or fix you are looking for has been released on your version.
To check the Dynamics 365 Finance and Operations Version navigate click the question mark icon "?" in the top right corner of the application and click the "About" button.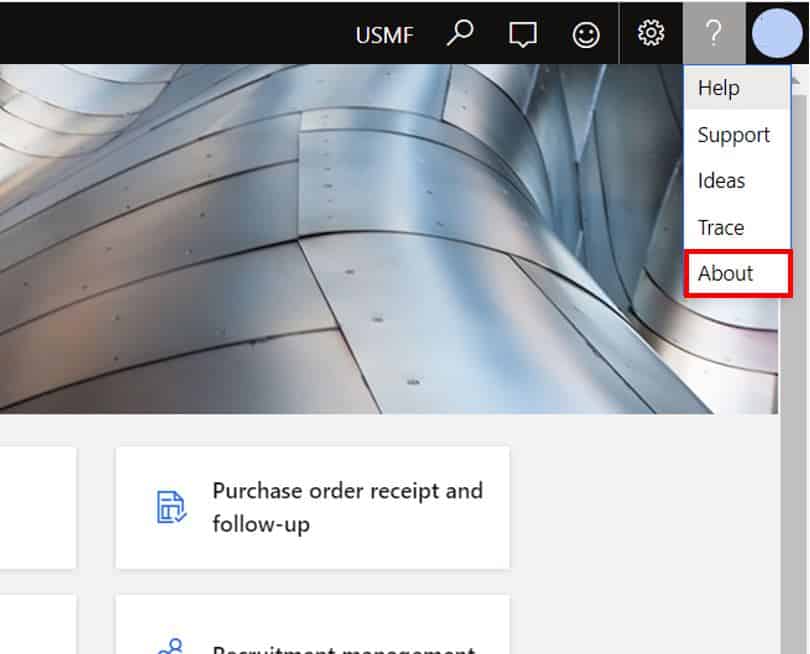 This will show you the product version that your instance of Dynamics 365 Finance and Operations is currently on. In this case the current version is "10.0.15".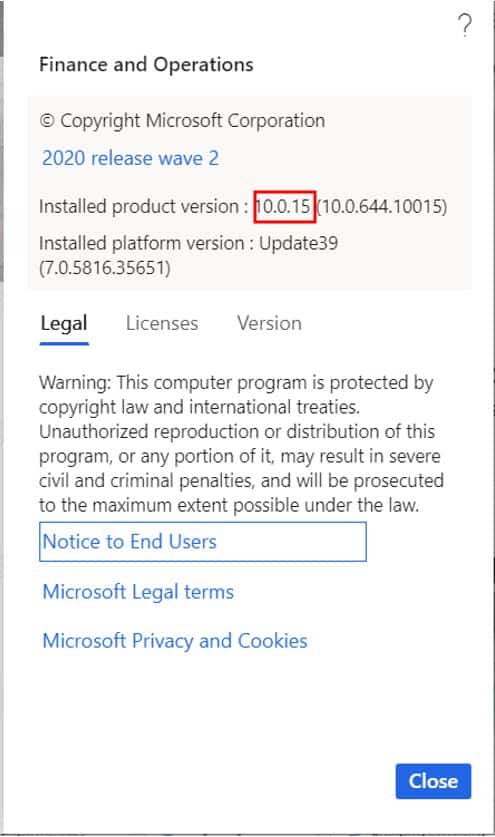 Difference Between Product Version And Platform Version
You may have noticed that there is a "Product version" and a "Platform version".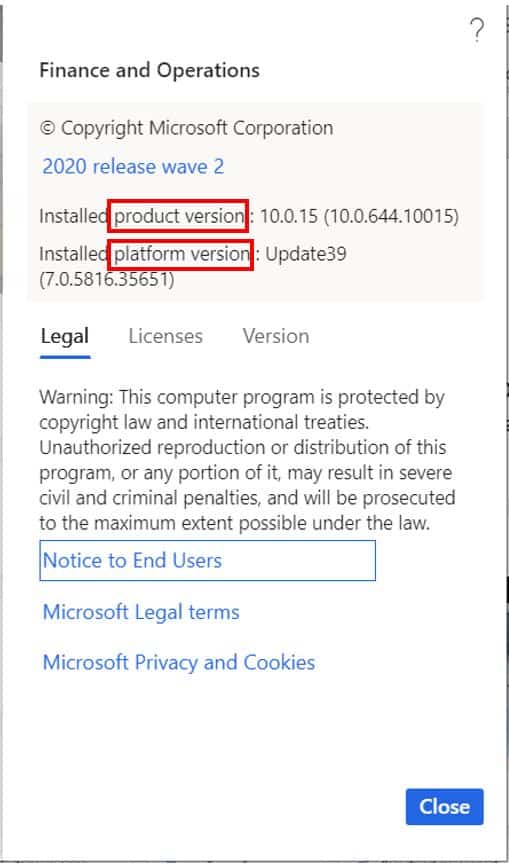 The product version, otherwise known as the "application version", consists of (without getting too technical) the core aspects of the application like business logic and SSRS components.
The platform version consists of lower level kernel binaries and new features introduced to the product. With Microsoft's One Version approach, service updates contain both platform and application updates. So, when you take a Dynamics 365 Finance and Operations update you are taking both.
Determine Issue Fix Version
If you are experiencing an issue in D365 Finance and Operations you can do an issue search to see if someone has already raised the issue and if Microsoft is currently working on a fix. If you find that Microsoft is working on a fix or has already fixed the issue you can also see which release the fix is going out on.  You can check this by navigating to lcs.dynamics.com, logging in, selecting your project, and clicking the hamburger menu next to the words "Lifecycle Services". Then click the "Issue search" button.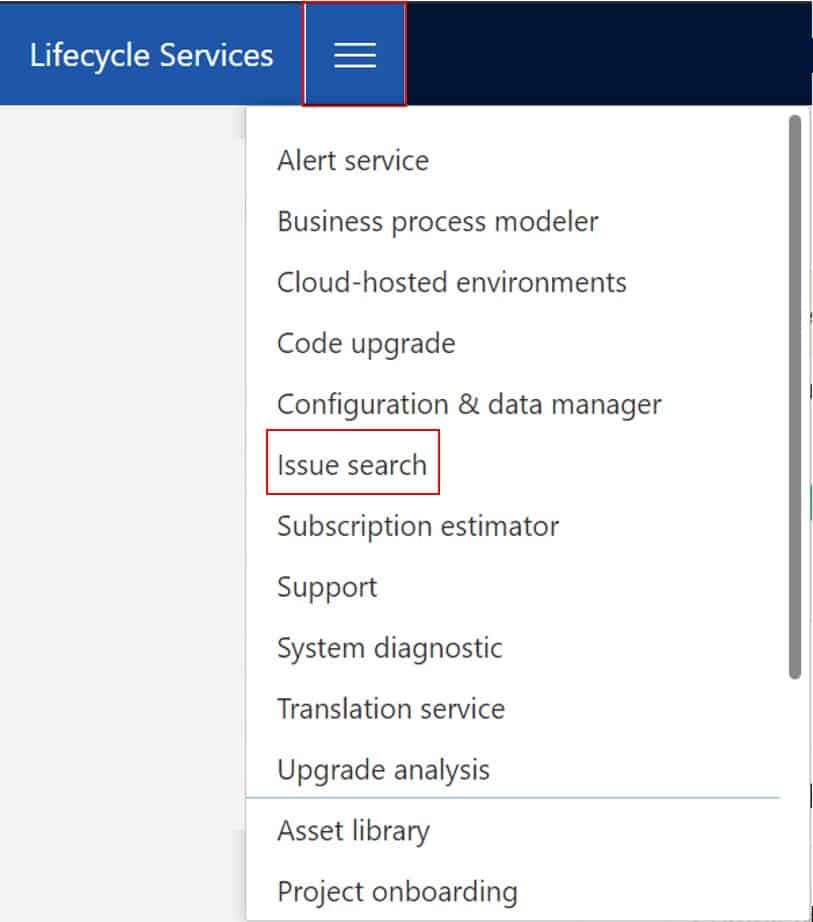 Search for the issue you are experiencing.

Next if you find that the issue has already been raised and Microsoft is fixing it, you can check to see which version the fix will be released in by clicking on the issue. In the "Release" field you will be able to see which release the fix went out on.

Installed Models
The about form also allows you to check and see which models are installed in your instance of Dynamics 365 Finance and Operations. This can be useful if you need to check to make sure all the appropriate ISV (Independent Software Vendors) models have been installed.
Back on the About form if you click the "Version" tab you can see all the models installed.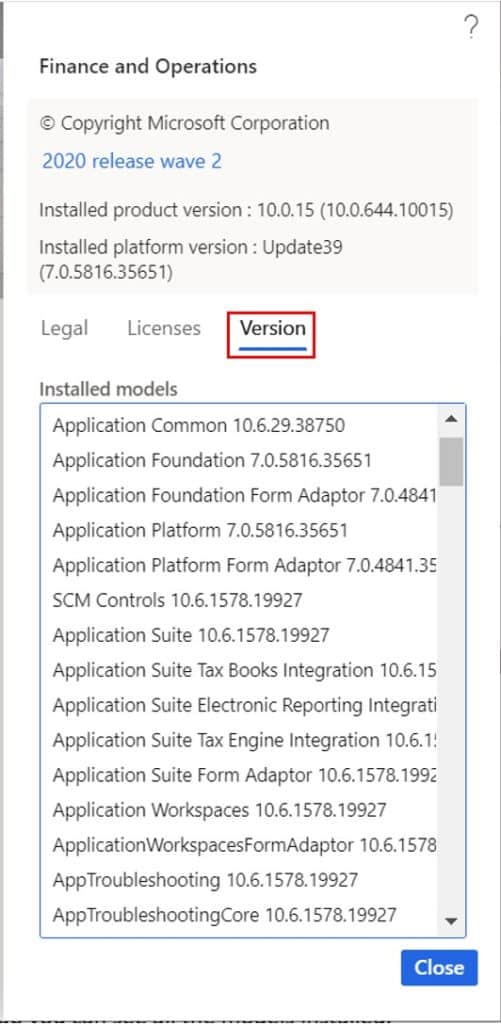 Takeaways
Now, especially with Microsoft's One Version initiative, it is important to know how to check the version of Dynamics 365 Finance and Operations and understand what you are looking at. I hope this article has was clear on how to find the version, differences between the product and platform versions, and how you can use the product version to determine when fixes will be available.