Dynamics 365 Finance and Operations come with hundreds of standard SSRS reports and inquiry forms that can be used for numerous reporting requirements. 
Even with the improved search functionality in Dynamics 365 Finance and Operations it is difficult to search through all the standard reports to determine if a report exists that might fulfill a requirement. 
Below I have compiled a complete list of all the standard Dynamics 365 Finance and Operations reports and inquiries and provided the navigation path, type of report, and report module. The reports in this list were taken from reports, inquiries, and list pages in the "Inquiries and reports" section of each module. There are many more list pages and inquiries that are not in these sections that can also be exported to excel and technically used as reports.
Report Catalog Summary
Below is a summary of the report catalog that is available for purchase below.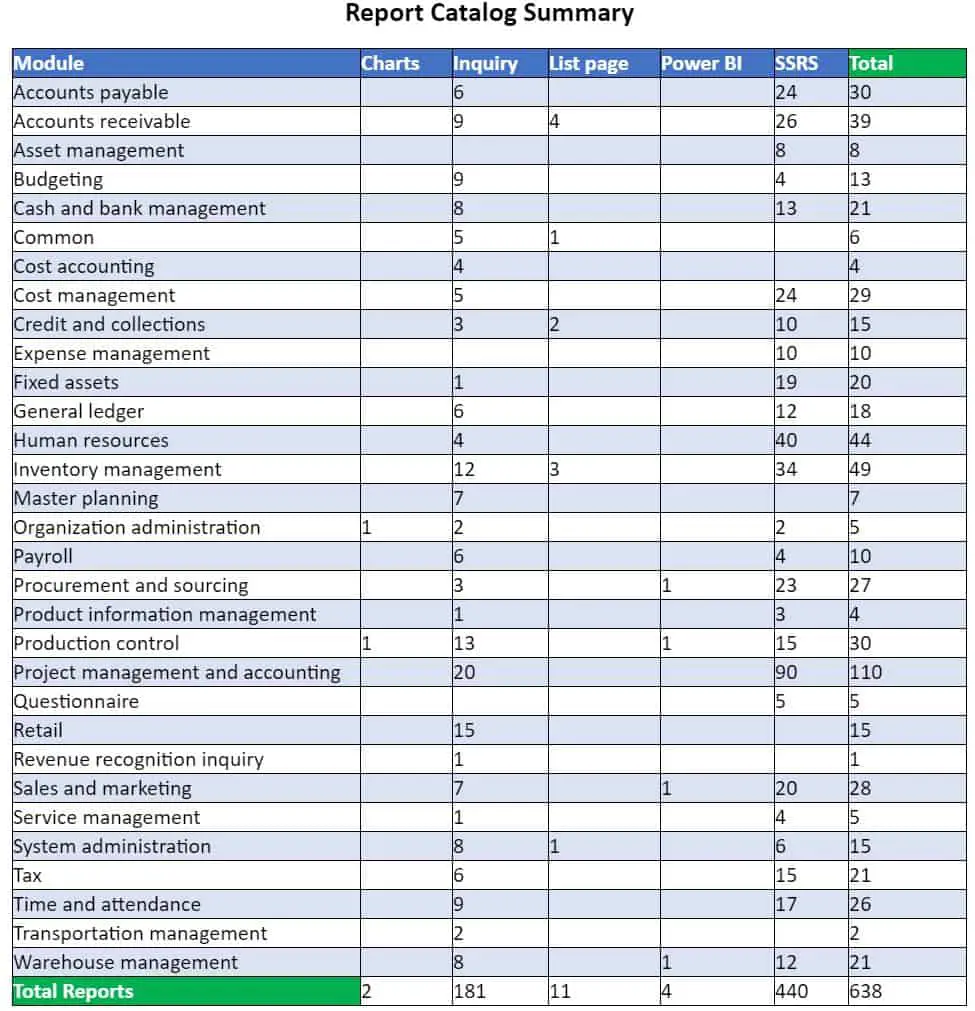 D365 Finance and Operations Report Catalog
The Dynamics 365 Finance and Operations report catalog contains the details of each report like the name of the report, the type of the report, the path to get to to the report, and the module the report is in. When you purchase the catalog the Excel file will be sent your email.
Contact
If you have any questions, concerns, or feedback please email at contactdynamicstips@gmail.com.